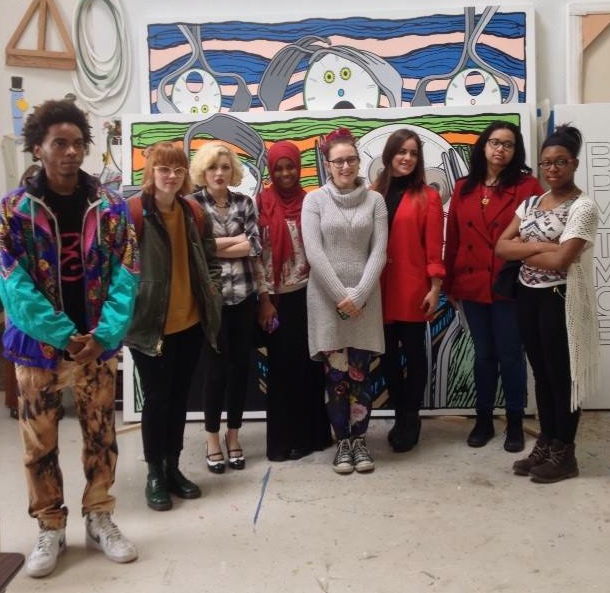 Mint Artists business and career workshops are held in an array of art galleries, creative businesses and cultural nonprofit workspaces. Last year, Mint met at Galerie Camille, shown, and a now closed gallery in Southwest Detroit. This year, we learn at Inner State Gallery and Mack Alive.
And The Carr Center in downtown Detroit hosts many Mint activities.
We are grateful to these galleries and organizations and their staffs for sharing their creative spaces with Mint and our teen artists.
Mint Learn & Earn artists, here's the schedule for the four spring workshops:
Today (Feb. 25) – 1:30 – 3:45 pm
Saturday, March 18  10 am – 12:30
Saturday, April 8  – 1:30 – 4 pm
Saturday, April 22  – Timing and location TBD
Check your emails for locations and other details on these workshops. Or watch our private Facebook group for details.
If you own or manage an art gallery or creative business in Detroit and want to host a Mint Artists workshop, please contact our director Vickie Elmer.