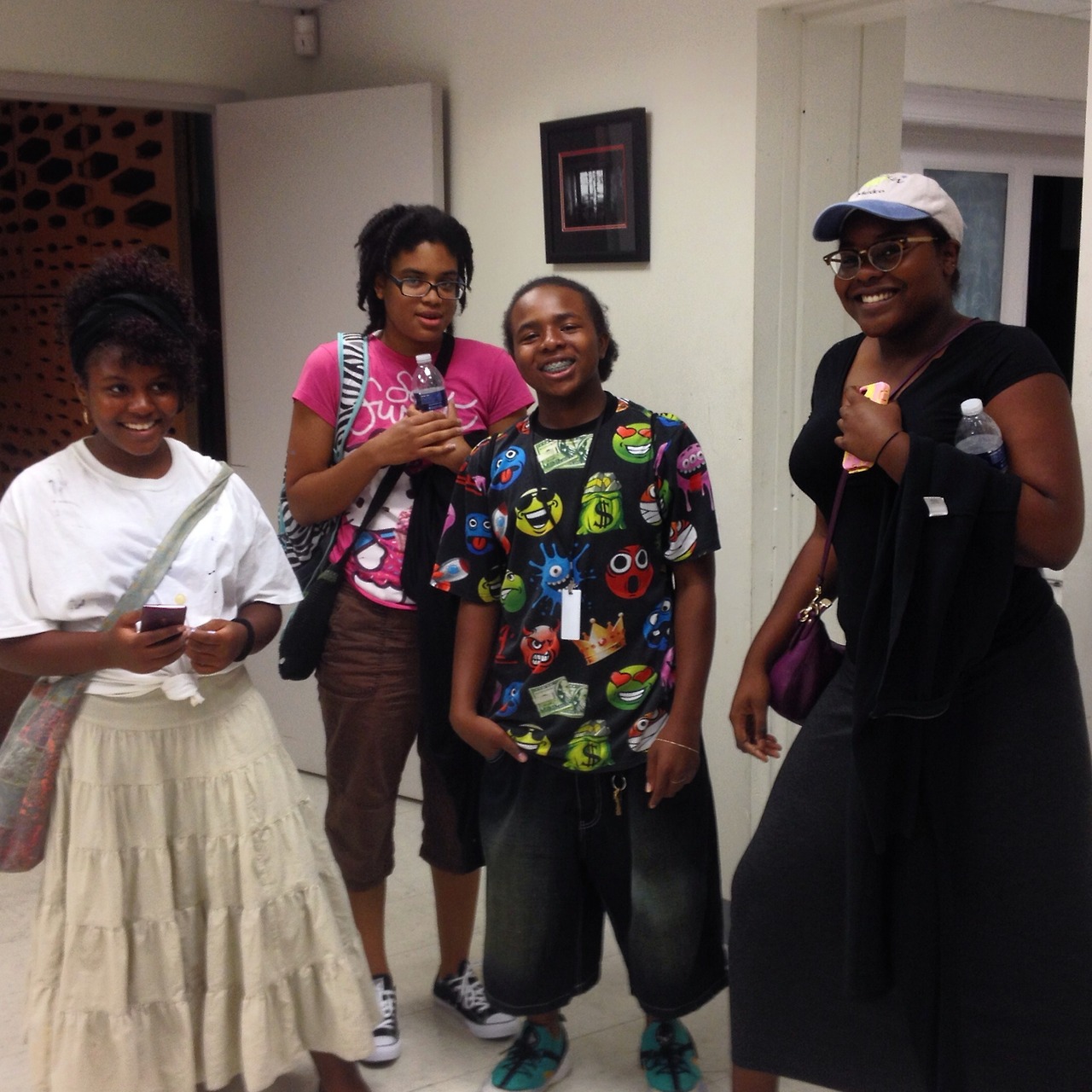 Mint Artists Guild hopes to hire more young artists to paint and create original work this summer. If we raise a few thousand dollars to support the summer creative jobs program, the young people – ages 16 to 20 – will be hired through Grow Detroit's Young Talent, the city's summer jobs program. Young people must live in the city of Detroit.
Deadline to apply is March 31 – and after applying, please let us know you're interested in Mint!  (Drop a note to mintartistsguild@gmail.com and tell us why you're interested and what kind of art you make.)
Shown here are the 2016 summer jobs crew: Jaiona Head, Tulani Pryor, Johanan Larsosa and Alexis Bagley.
They created 19 paintings that Mint donated to local nonprofits through our Paint Detroit with Generosity campaign, including one that Alexis Bagley painted that's in Mack Alive! permanent collection.