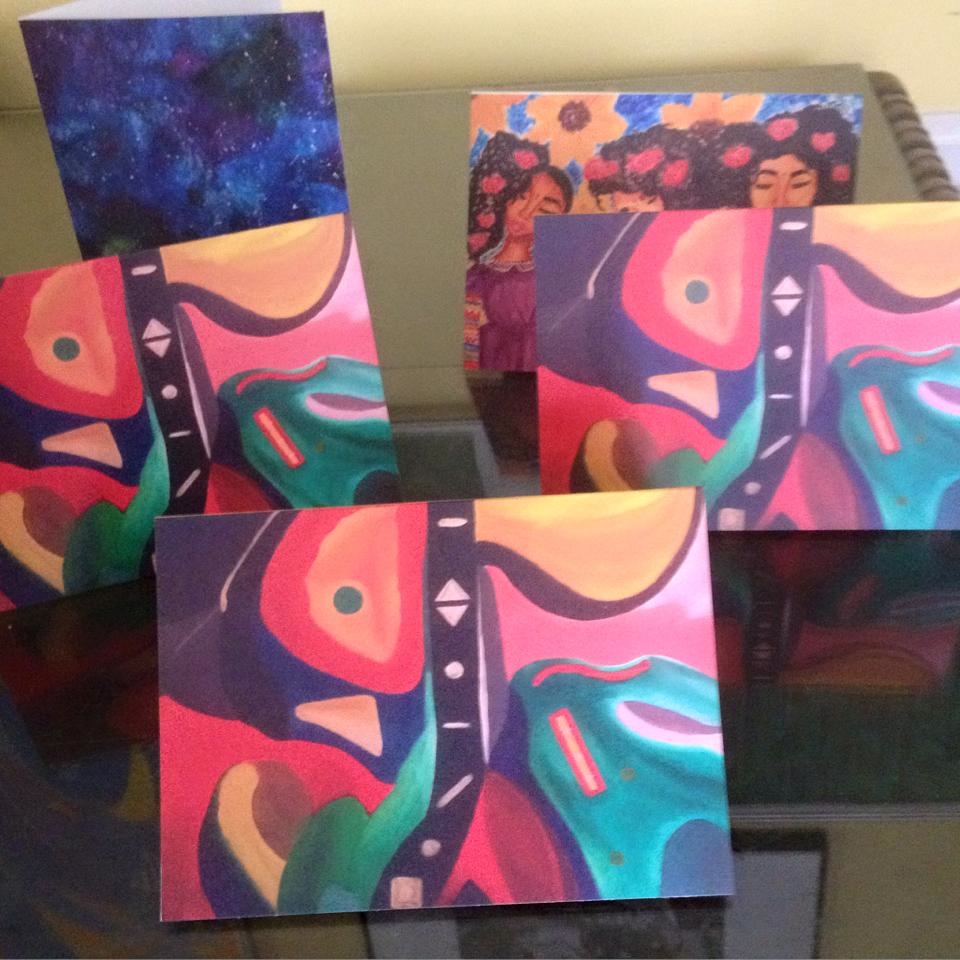 Mint Artists is adding a new greeting card to its collection – its fourth card based on teen art.
This high quality abstract card is based on a painting created by Mint summer worker Tulani Rose Pryor. Tulani was one of four young workers to be employed by Mint in 2016.
Greeting card sales support our youth development and creative careers programs. The cards will be available at all Mint events, starting with the Palmer Park Art Fair May 6 and 7. They also will be available in our online store.