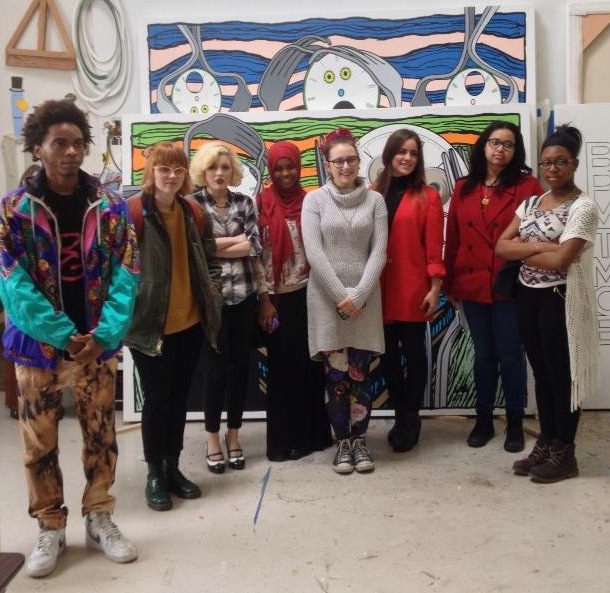 Mint experienced a lot of growth and considerable success in 2016. Here's our by the numbers look at our first full year as a nonprofit in Detroit:
   4   Young people paid for creative summer jobs
   5   Creative business and careers workshops staged by Mint Artists
   9   Young creatives who landed and/or worked gigs through Mint
 10   Pop ups, events and venues where Mint Artists work appeared
19   Paint Detroit with Generosity and other paintings donated to local nonprofits
25   Paintings, prints and photographs on display at the GM Tech Center, and one mural dubbed a "pixel paper painting" created (pictured above)
37   Volunteers who contributed time to Mint, its events or workshops
115  People who signed up to receive Mint e-letters
425   Artists and students who learned about creative careers through Mint
2,271  Dollars raised in spring crowdfunding campaign
4,400  Dollars earned by Mint Artists for summer jobs, gigs or projects
And we're just getting started. We expect to keep growing in 2017, with your help and support as a donor, a volunteer or a patron who buys art or creative services from Mint and its artists.