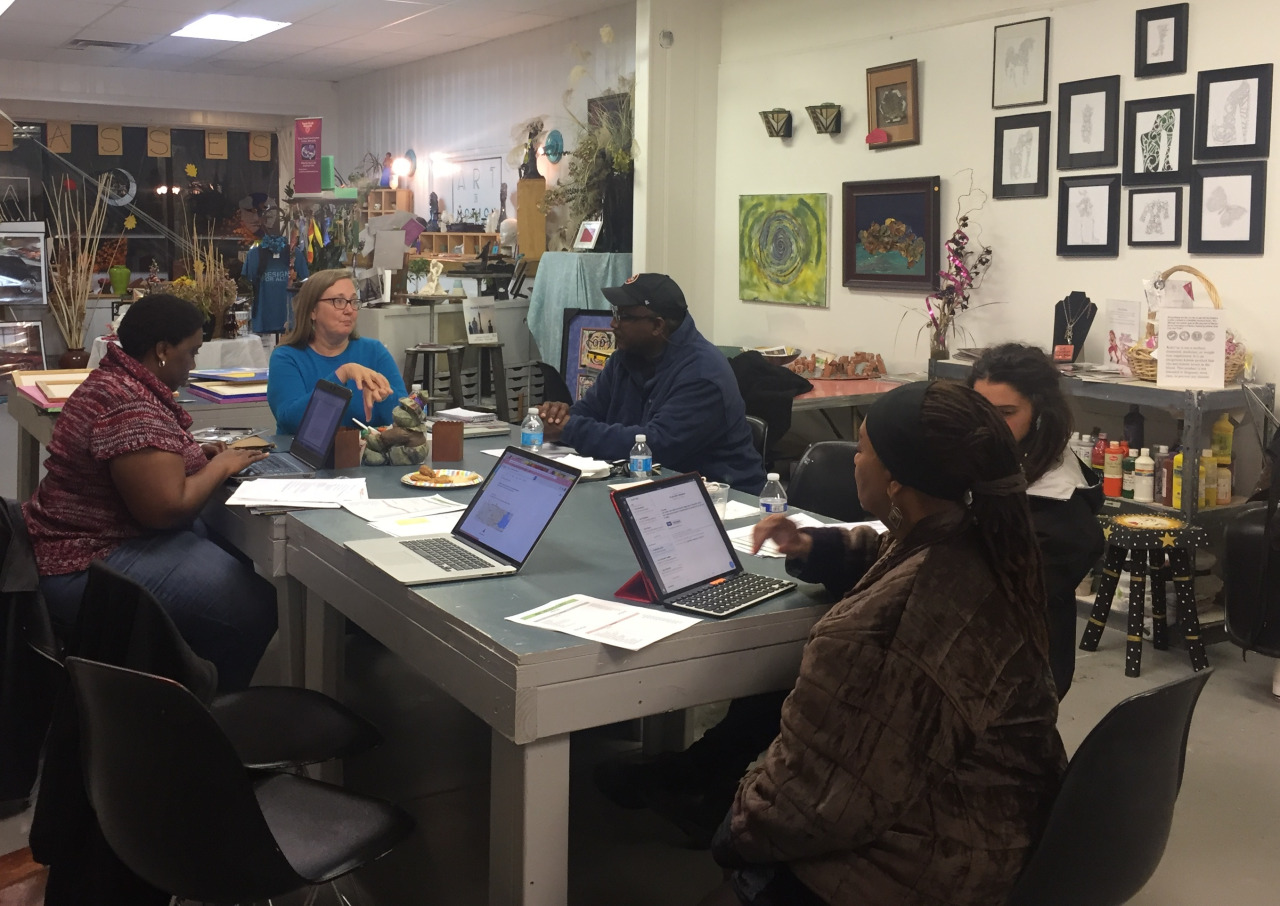 Mint Artists Guild's board of directors meets in the most creative and beautiful spaces. In October, we gathered at Art in Motion, a creative shop on Livernois in Detroit.
We almost always have something tasty to eat – donated by board members, or other volunteers. The Mint board is comprised of artists and creatives, entrepreneurs and one emerging artist who has been active in Mint. Current board members include artist Hubert Massey, vice president; attorney Erika Davis, secretary; Walker Miller CFO Cornell Batie, treasurer, and Espacia Marie Fotiu, young artist.
We hope to add two new board members in coming months, one from business and one from the arts. Of course, we're creatives so draw us a picture of someone else who belongs and we're sure to be enthusiastic.
The board meets on average every other month and board members are actively engaged in Mint's growth. If you're interested in learning more, please contact Vickie Elmer, Mint board president and executive director.  Email: mintartistsguild@gmail.com