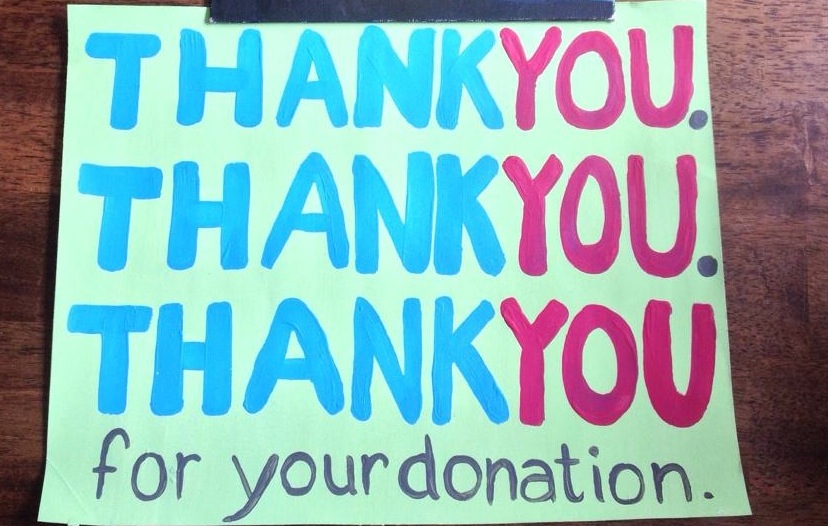 It's that time of year when charities bombard people with requests for support. We want you to give to Mint – money or art supplies, time and talents and dessert all welcome.  Yet we want to show appreciation for so many people who helped us through our first year. Among them are two volunteer groups from Kohl's – the Roseville and the Troy stores – and a group from Quicken Loans.
My friends Bernie and Stephanie gave generously, and so did several members of the Loeb family and Yvette and Josh. My board of directors gave a lot of time and talents – thanks Erika, Mark, Hubert, Espacia, Linda, Cornell, Pam for helping us co-found and grow Mint Artists Guild.
We also appreciate the hand painted signs created by Moth, Maddie Teece, and the extra painting Nur Shah and Breonna 'Yonnie' Collins live painted for Mint this year.
Thanks too to those who gave us food or drink: Absopure, Kind, Detroit Stew, Mity Nice, Traffic Jam and Snug, SocraTea, Avalon Breads and Zingerman's. (It takes a lot to keep hungry teen artists happy and well fed.)