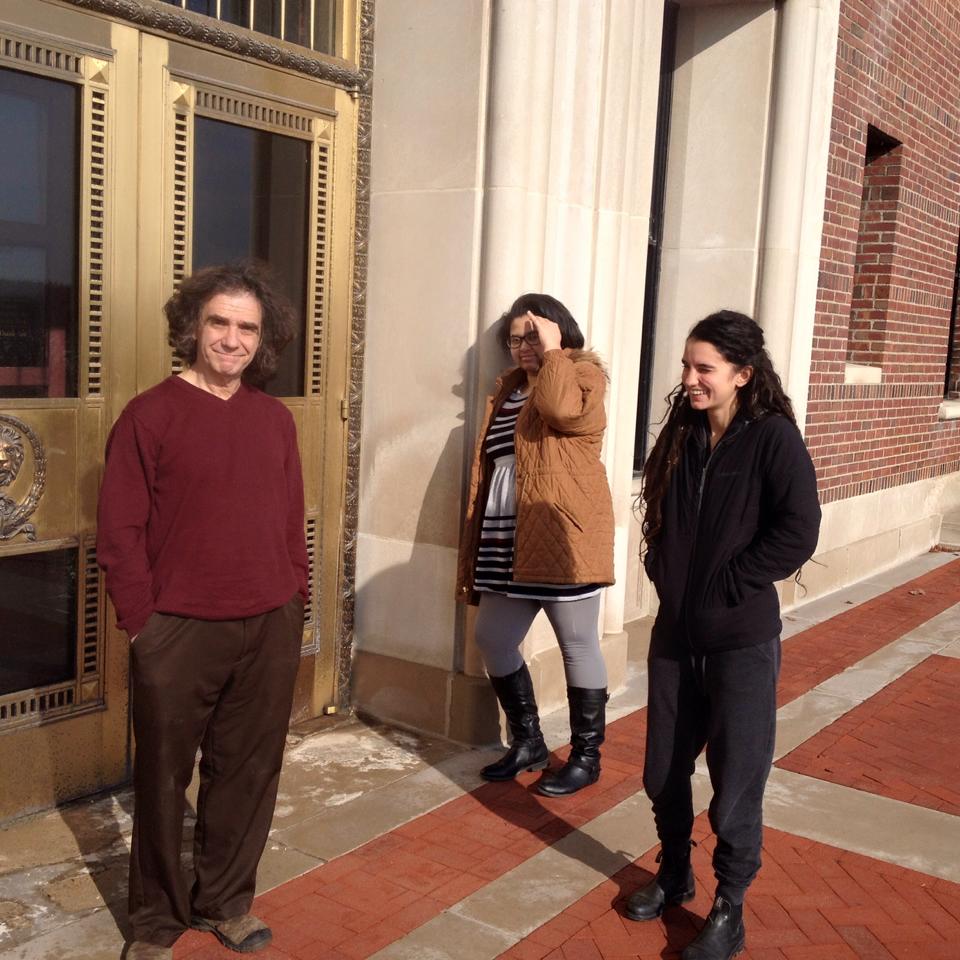 The Skillman Foundation in Detroit hosted Mint Artists for a strategic planning session. And during the break, we ended up out in the sunshine, standing by the golden door. Perhaps they were an omen of golden opportunities opening to us.
During our planning, we unearthed platinum opportunities for Mint's growth including adding more partners.
Shown here are co-founder Mark Loeb, who created the Belle Isle Art Fair, and Y0nnie Breonna Collins and Espacia Fotiu, two emerging artists. Ms. Fotiu and Mr. Loeb both are on Mint's board of directors.